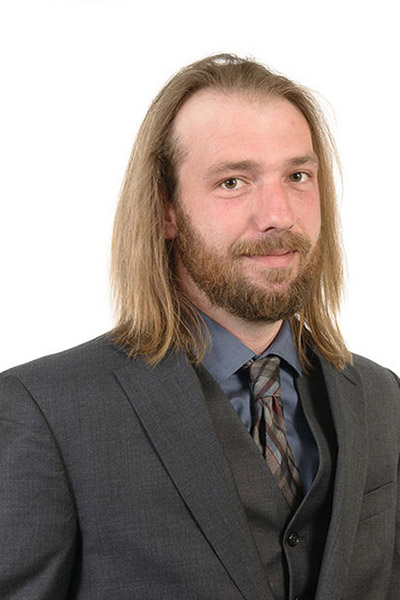 Denver Winchester, PLS
Denver Winchester is the current NSPS Young Surveyors President, and the Oklahoma Society of Land Surveyors District 6 Director. He holds an Associate of Applied Science in Surveying Technology from Oklahoma State University. Denver is an expert in riparian boundary surveys, GIS, and a certified remote pilot.
He became involved in networking for young survey professionals because he enjoys connecting people and helping them build successful careers in the field. His start in surveying came early, as he spent his days after school watching his mom draft. He started as a rodman and by 25 he had his first surveying license. He is currently a vice president of survey at Crafton Tull, where he was one of the youngest to ever be named to the position. He has more than 12 years of surveying experience with licenses in seven states and experience in a variety of project types, including residential developments, public infrastructure, and oil and gas.