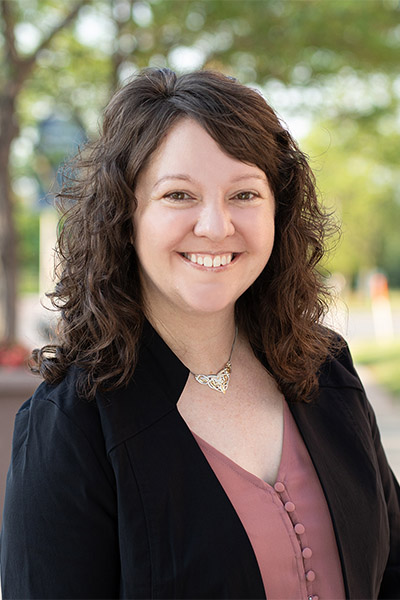 Linda M. Foster, PLS, GISP, MGIS
Ferber Engineering Company, Inc.
With over 18 years of experience in the professional geospatial industry, Linda Foster has proven to be a trailblazer in implementing cutting-edge geospatial technology in the AEC sector. She is the Senior Project Manager of Geospatial Technologies at Ferber Engineering Company, Inc., with a focus on how GIS, surveying, and geospatial technology can be integrated throughout the project lifecycle to improve efficiency and enhance project outcomes. She is a registered professional land surveyor, certified Geographic Information Systems Professional (GISP), and FAA Part 107 certificate holder. Demonstrating commitment to continue the advancement of the profession, she serves as a mentor in the URISA Mentoring Network, is a National Society of Professional Land Surveyors (NSPS) board member, is leading her state's effort to design Low Distortion Projections (LDPs) for incorporation into the NGS's NSRS modernization, and supports numerous other industry and professional events. Ms. Foster holds a Bachelor of Science degree in Geological Engineering from South Dakota Mines and a Master's degree in Geographic Information Systems from Pennsylvania State University.