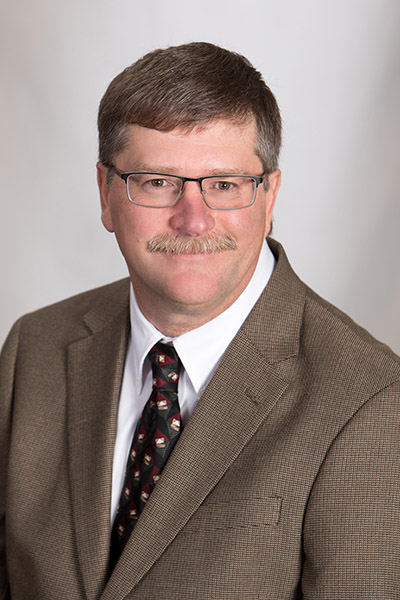 Richard Kleinmann, PLS,
Geospatial Transportation Leader Ayres Associates
Richard Kleinmann, PLS, is the Geospatial Transportation Leader at Ayres Associates
in Waukesha, Wisconsin. Richard has more than three decades of survey and mapping
experience in both the public and private sectors at the municipal and state level
including managing consultant surveying contracts for WisDOT.
Richard is currently focused on expanding Ayres' transportation program and bringing
photogrammetry, surveying, and GIS professionals together to create a "TRIO-spatial" mindset. Richard is active in the geospatial community currently serving as the Co-Chair of the Wisconsin Spatial Reference System 2022 Task Force (WSRS 2022), Chair of the Wisconsin Society of Land Surveyors (WSLS) Geospatial Committee, Wisconsin's Director on the National Society of Professional Surveyors (NSPS) Board
and is a member of the Transportation Research Board (TRB) AKD70 Geospatial Data Acquisition Technologies committee.