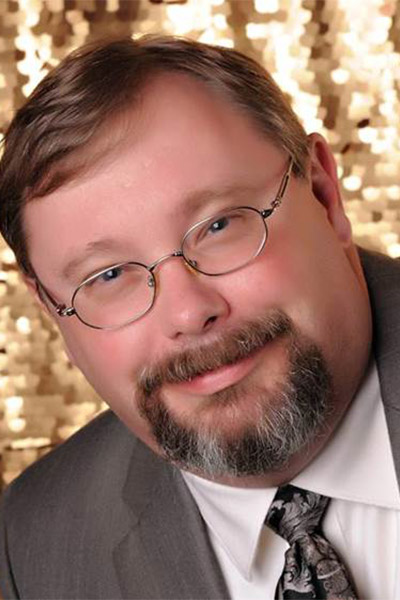 Tripp Corbin, MCP, GISP
GISP GIS Implementation Manager, Davey Resource Group, Inc.
With over 20 years of surveying, mapping and GIS-related experience, Tripp Corbin, MCP, GISP, is currently the GIS Implementation Manager for the Davey Resource Group, where he manages a team of GIS/IT solutions architects and analysts. He is responsible for overseeing the setup of GIS resources used to support various projects undertaken by Davey and its clients. This includes database design, field collection methods, integration with other applications, QA/QC processes, staff training, data processing workflows, and production reporting processes. He is also responsible for client communication and coordination between office and field staff.
Tripp has a long history working between GIS and Surveying. He got his start assisting his dad, who was a Registered Land Survey and Professional Engineer in Georgia. Once he was big enough, his dad would take him into the field to cut line and pull chain. This continued into summer jobs working on surveying crews while in high school. After high school, Tripp joined the Navy, where he continued to put the skills he had learned to use. He was made a Chart Petty Officer with the responsibility of maintaining the navigation charts used in the Combat Direction Center. He also served on the Radar Navigation Team and ended up digitizing maps into the Naval Tactical Data System used on his ship.
Once he got out of the Navy, Tripp went to work for Keck & Wood, an Engineering and Surveying company, for over 18 years. He started as a rodman on a survey crew. He ultimately worked his way up to Vice President of GIS and IT services before leaving to start his own GIS consulting company, eGIS Associates, which the Davey Resource Group acquired in 2019.
Tripp is recognized as an industry expert with a variety of geospatial software packages, including Esri, Autodesk, and Trimble products. He has authored three books on Esri's latest desktop application, ArcGIS Pro. These include Learning ArcGIS Pro, Learning ArcGIS Pro 2, and ArcGIS Pro 2.x Cookbook from Packt Publishing. During the course of his career, Tripp has assisted with the implementation and development of GIS to support many activities, including Tax Appraisal, Asset Management, Planning, Engineering, Emergency Response, and more.
Tripp also teaches GIS classes at NC State University's Institute for Transportation Research and Education and the University of North Alabama's Center for Continuing Education. These include beginner to advanced level courses focused mainly on the ArcGIS Platform. He is the primary author for most of the courses he teaches at these educational institutions. He also maintains a YouTube Channel (https://www.youtube.com/user/eGISAssociates), which has many GIS how-to videos and over 5,600 subscribers.
To highlight his experience and knowledge, Tripp holds multiple certifications, including Certified GIS Professional (GISP), Esri Certified Enterprise System Design Associate, and Esri Certified Desktop Professional, as well as others. Tripp is a Past President of URISA as well as the Georgia Chapter. Tripp was also on the expert panel that drafted the Department of Labor Geospatial Technology Competency Model.